- TRAINING BIBS - MESH - BIBS - SOCCER TRAINING BIBS - FOOTBALL BIBS, SPORTS BIBS, NETBALL BIBS,
We are leading training bibs manufacturers in India, our range includes all types of bibs used in sports, like football bibs, cricket training bibs, soccer training bibs, rugby training bibs etc... these bibs are made of very fine polyster mesh materials and can be customised according to clients requirements.
Our football bibs are made to the high standards with very economical prices available. Our sports bibs are made with strong mesh fabrics, black edging to ensure strength, and a contour cut side for best feel. The washable, breathable fabric is a world away from the hard, and stiff fabric. These economical football bibs / training bibs are available in 3 standard sizes (adults, youth, and boys) (but can be made in any customised size as per customer requirements. These bibs are available in 5 vibrant colours (red, blue, yellow, orange and green) , but again we can make in any colour available from 500 units onwards, we can make any customised colour for these bibs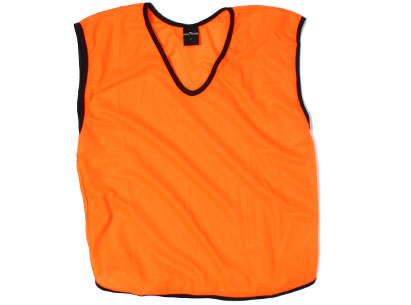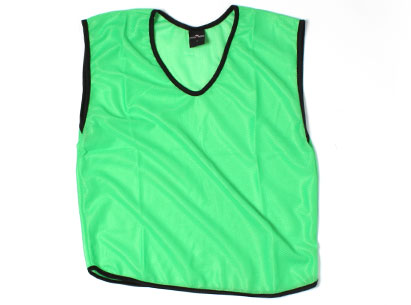 Lightweight Polyester Mesh Fabric
Designed to withstand the rough and rude part of the games, the bibs are made from very strong but lightweight mesh fabrics that are washable and breathable for best comfort. Even when stained by grass or mud they wash easily and can dry quickly and these won't shrink. Adult chest sizes are 42 inches – 48 inches; youth sizes are 34 inches – 42 inches; and children's bibs are for chest sizes up to 32 inches, but again these can be custom made to any size the client requires.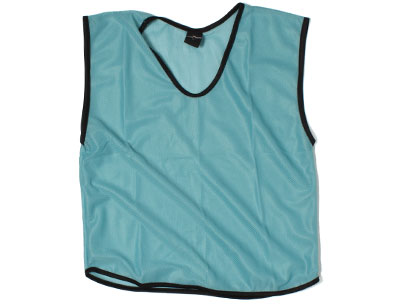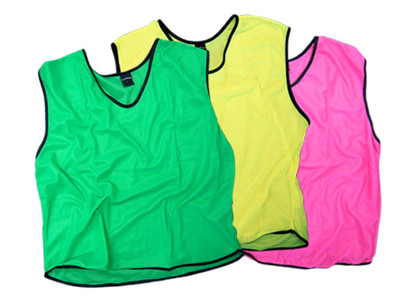 Soft Reinforced Edgings
we reinforce our football training bibs with soft black edging, protecting thequality of the fabric and strengthening the garment performance in sports. The trim is used around the neckline, armholes and at the bottom of the bib, but these black trim can be replaced with any other colour the customer demands.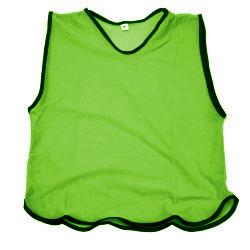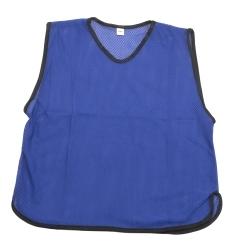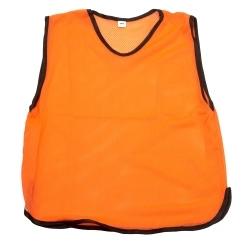 TRAINING BIBS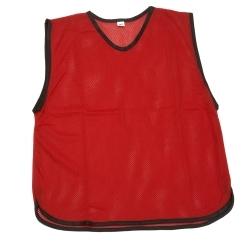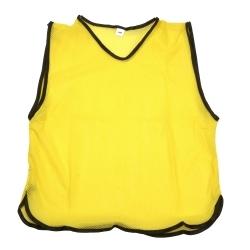 TRAINING BIBS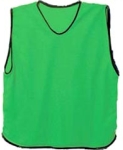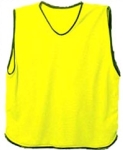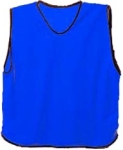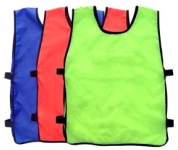 TRAINING BIBS
Training Bibs Manufacturers, Mesh Bibs Manufacturers, Soccer Training Bibs Suppliers India, Football Training Bibs, Sports Bibs Manufacturers, Reversible Training Bibs, Cricket Training Bibs, Netball Bibs, and India